IOST Blockchain CEO Jimmy Zhong will engage community members on Binance Telegram English group today in an Ask Me Anything Session.
The AMA which will focus on IOST development since metamorphosing from an ERC-20 token to a mainnet token within the last few months, IOST records as it stands shoulder to shoulder with other leading Blockchain as a Decentralized Application (Dapp), IOST secret weapon, IOST offer to the Blockchain community at large among other discussions.
The AMA session will be starting 3PM UTC on 11th April 2019, you can click here to check the exact time in your local time.
There will also be token giveaway with 256,000 $IOST to be given for correct answers during the AMA session.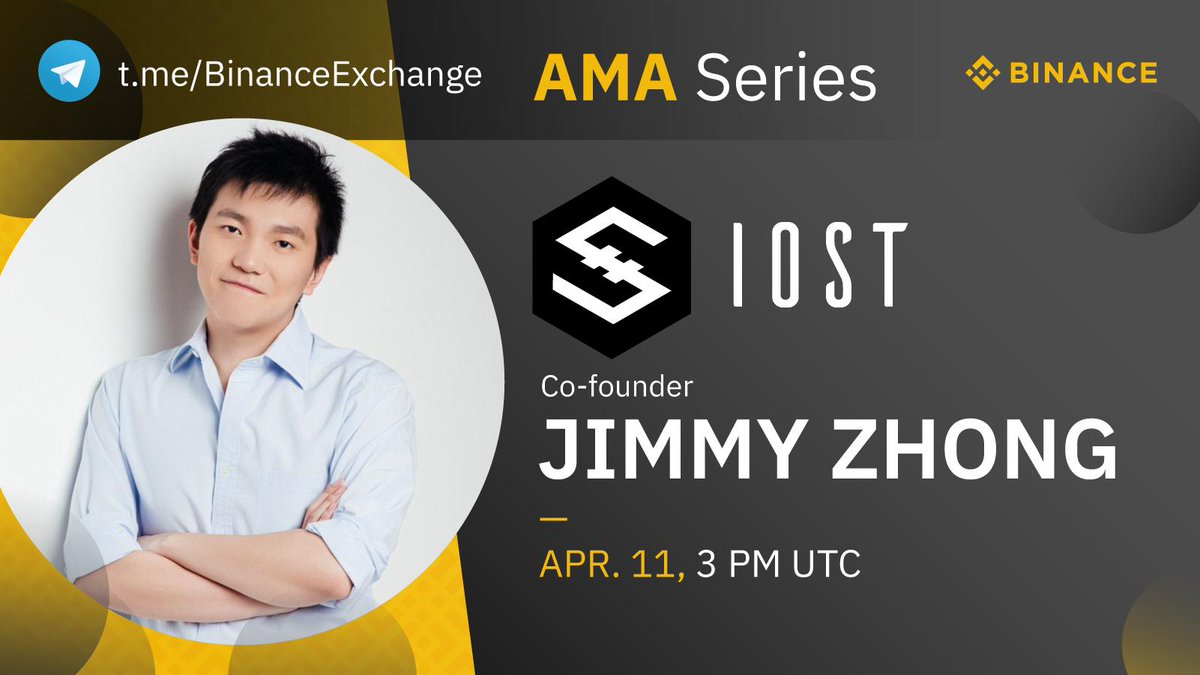 AMA Details
Location: Binance English Telegram Group
Date: Thursday 11th April 2019
Time: 3PM UTC
IOST Watch will be available to give highlight of the AMA session when concluded, check this space for the highlights later today.