IOST Foundation has today released update to its roadmap for the next phase of development. The previous roadmap which focuses on IOST movement from Ethereum Blockchain as an ERC 20 coin to it's mainnet expired in the just concluded Q2.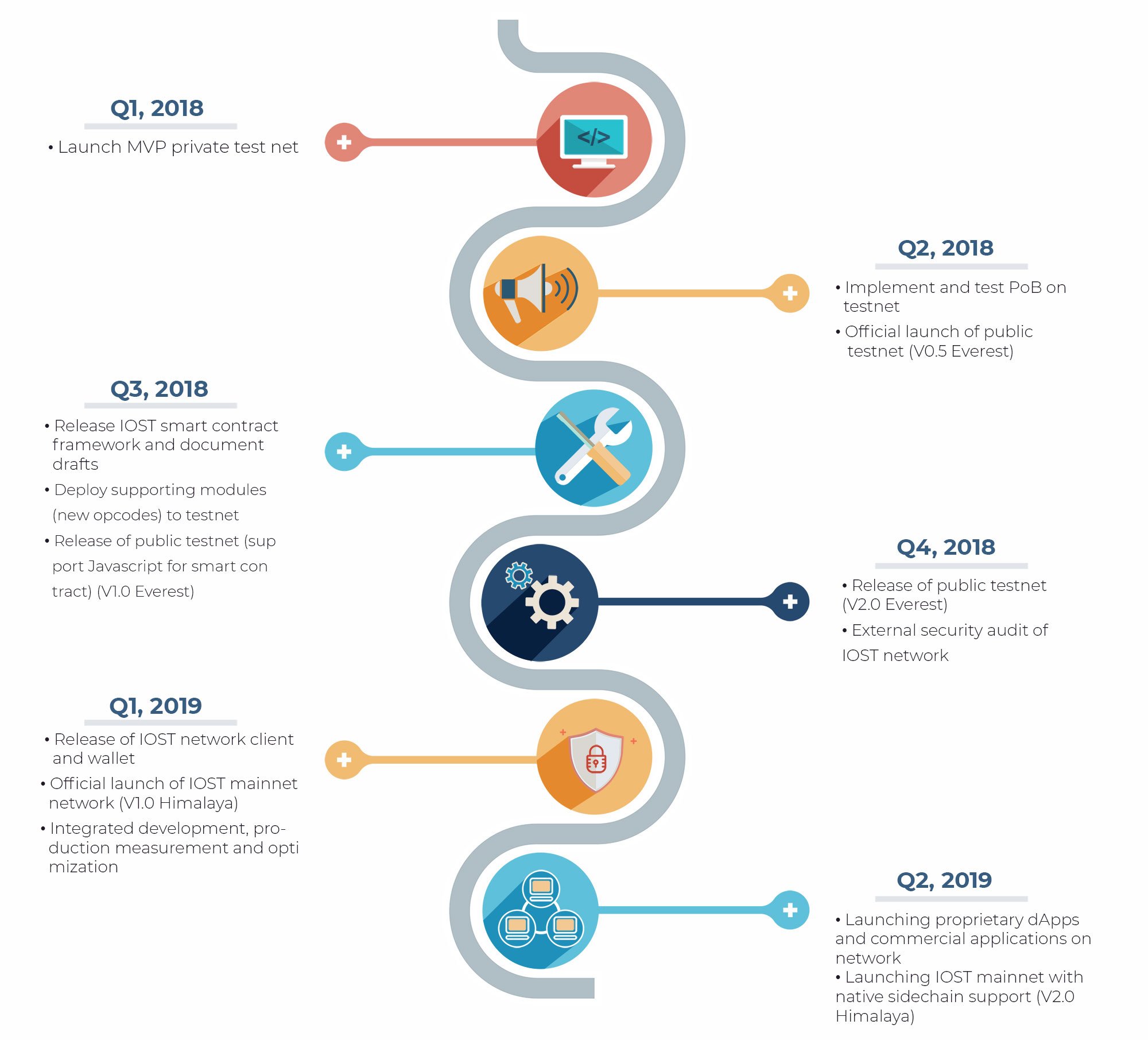 The updated roadmap hopes to solidify IOST position as a top Blockchain project following in the path of Ethereum, EOS and Tron in Dapp development. It also focuses on Node ecosystem governance, Dapp contract security, staking economy, community building among others.
IOST has already seen significant growth on its chain with just 5 months post mainnet launch, it has recorded over 93 million transactions completed, 330k mainnet wallet, All-time high TPS of 1022, 294 contracts deployed and over 359 node signed up for its Node Producer program.